franklin sheerhan
It's always a perfect day to start building things. Well, it doesn't necessarily have to be 'perfect', it could be -10 degrees and disgusting out and Franklin would still venture to the forge. He liked the forge almost as much as he liked his room in Scotland. Sure, he has to bring his own circuit  kit to the forge because that's not a thing in the forge but whatever. Today, the Hephaestus siblings were building nothing in particular really. All Franklin knew was that the thing kind of looked like a volcano on steroids, so you know that's cool. Franklin was sitting on a work bench, fiddling around with compounds and food coloring. He was wearing his standard Franklin outfit, sweater and khakis. Sometimes he wears a tie but he was casual today. He had his safety glasses on. Not goggles, goggles give you weird lines on your face. And if you wear them as often as he does those lines would never come off. He looked up from his beakers and looked at his sibling, Ari, who was one of his favorites he might add. Franklin was grinning stupidly, like he normally does when he does science and stuff. "Alright, this has to be bigger." The Scottish boy told her. He stood up, gently putting the beakers down. He but his arms on his hip, looking at this thing. It was almost seven feet tall, but they can do better, "Whaddya think?
eighteen . hephaestus
THANKS ♥
Last edited by Jo on 12/29/2014, 7:20 pm; edited 1 time in total
Ari had been working on a new mechanic well maybe more project thing for a couple hours now with her half sibling, Franklin. She had been watching him as he was working on the science component  while she worked on the shape a little bit. It had been a bit of a lengthy process but soon she went out to get some supplies and some food. Ari often got hungry quite a bit and was always down for food.
After awhile she came back with some craft supplies and her sandwich. She noticed how tall the thing was now and she looked up at it "Holy gods." She said laughing a bit . He asked her what she thought and she studied it for a bit tilting her head, "I think we could go bigger on it, but we'd need a ladder. Do you want a bite of my sandwich?" She asked.
franklin sheerhan
Aw yeah, food time. Franklin loves food. If he wasn't in the forge, or his bunk, he would totally be in the mess hall. Food is his life, basically. "No, I'm good. I packed my lunch." He didn't though, it was more like Kendra made him a sandwich. It was the same vibe. Franklin walked down to the end of the table and grabbed the neatly wrapped sandwich. He unwrapped a little of it and took a bite, perfect. He could taste the hint of Aioli. Any who, Franklin put the sandwich down and went looking for a ladder. "Ladder. Ladder. Ladder." He said to himself, moving around the room searching for one. It shouldn't be that hard to find: they're in a forge for hades' sake. The boy finally found one by the door. It was hiding between the frame and the side of one of the cabinets. Franklin dragged the ladder over to the thing  and set it up. "There ya go." He grinned, proud of his finding.
eighteen . hephaestus
THANKS ♥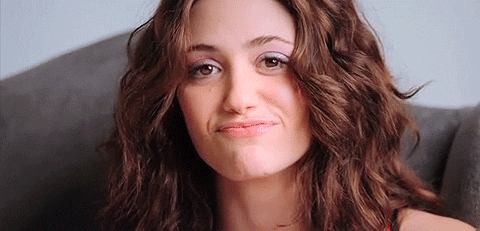 When Franklin denied the sandwich, Ari began to pout. "But siblings share everything!" She exclaimed and then thought for a moment, "well not underwear, that's gross." She said with a bit of a laugh and then continued to munch on her sandwich. Watching him pull out his neatly wrapped sandiwch she rolled her eyes a bit. "Did you're girlfriend pack you your sandiwch?" She asked in a mocking tone teasing her half brother.
He was looking for a ladder for awhile, as Ari just continued to take slow bites of her sandwich. Eventually he came back with the ladder and set it up and told her it was all hers. She smiled and held her sandwich with one hand and then climbed up the ladder and sat at the top of it. "So we going to keep it in here when it's done or what? Don't know if we could move it, but we could try."
franklin sheerhan
Franklin returned to his sandwich as Ari went on about siblings. And Franklin would like to inform everyone that he does not share underwear, just saying. But he did share remotely everything with Ari and all of his siblings.
"Hey....shut up." Great comeback, Franklin. To be honest, Franklin was a little dazed from her comment about his nonexistent girlfriend. Kendra is not his girlfriend, nor will she ever be. Franklin took a huge bite out of his sandwich, which was what he normally did in times of nervousness. Franklin sat back down on the work bench, basically stuffing a quarter of the sandwich into his mouth. "I'm not moving this thing." He told her with his mouth still full of the sandwich. Quite the gentleman Franklin is. Whatever it's his sister it's not like she's going to care. "It needs to be cooler, anyway. No one would mind this seven foot thing anyhow." He grinned, trying not to look like an idiot with sandwich hanging out. Which was kind of hard, but he did it . Barely.
eighteen . hephaestus
THANKS ♥
Ariadne looked at him as he told her to shut up. She shook her head and continued to eat her sandwich. She was trying to decide her next move in trying to make this thing bigger. He mentioned other things but he was still focused on Kendra a bit and she looked over at him again. "So, do you ever plan to ask her out or what?" Ari said as she finished up her sandwich and grabbed a bucket with her materials and began on making it bigger. "I mean I'm not daughter of Aphrodite or anything but I think you like her, and I mean I approve, so anything else is a bonus." She said mostly trying to joke but for the most part she was fairly serious.

(too lazy for colour and gif xD)

//Franklin's face was extremely red. He had a good reason for it so shut up. Girls are scary, whether it be Kendra or even his own sister. They're scary and smell nice, which just increases the scariness. I-I am not asking out my best friend. That is weird. Franklin frowned, putting down his sandwich made with friendship. He moved over to the base of the volcano and sat down, facing his sister. The whole topic made him feel uncomfortable. Franklin could never see Kendra and himself finishing each others mushy gushy sentences of love. That would be a little out of character and scary. What, are ya my wingwoman now? He joked. But truthfully he was not joking. He was terrified of the thought of his siblings going around finding girls.\\
Ari gave him a look as he said that he couldn't ask out his best friend and she shook her head slightly. "Frankie dear, you don't understand do you?" She asked him still giving him a look as she had paused on what she had been doing. "Some of the best relationships come from best friends, you already know what makes each other tick, you know what each other like, it's adorable.." She said and then she continued to work on their project they had going on here.

"Kendra makes you happy right? and you like her a lot? If it's a yes to both of them, I say go for it, if you don't take the chance how will you ever know? That's right you wont. All you have to do is ask her out on a date, nothing official. Also yes, I am your wingwoman, it is my duty as your half sister to do so." She to him in a matter of fact tone.

//If it was possible for Franklin to crawl out of his skin he would've done it already.  If it wasn't obvious enough Franklin felt the feely feels for Kendra, the rosy flushed cheeks that belonged to Franklin could've sold someone. He pouted, sitting down on the bench where he was previously working on chemical junk.
I, uh...I, I can't just-wait where's your lady friend? Franklin was desperately trying to shift the conversation out of the he and Kendra's  nonexistent relationship, which was never going to happen mind you. For Kendra was just a genius goddess he would admire from afar and deny any other accusations of it. He can enjoy her as a friend, friends are good. Franklin needs friends and she's a pretty good one he was not going to risk never having her as a friend again if things would go south. He couldn't possibly imagine not talking to her for less then a few hours, let alone years if that's how bad it would end up.Y-Yeah, let's divulge into your personal life for once.
Ari gave him a look when he began to try and shift the conversation onto her personal life. "You're changing the subject, Frankie. You know I don't like it when you do that." She said shaking her head an sighing a bit. She crossed her arms, and stayed with the expression on her face. She tried to keep her composure a bit but then softened up a bit. "Sometimes you have to risk a good friendship for a good relationship. You don't want to ask what if all the time." She said softly.

Then she sighed giving in to him wanting to talk about her 'personal life' "Alright so we want to dig into mine huh? Well then, I met a girl also known as Louie. She's cute, and I haven't seen her recently, but when the time comes we'll end up seeing each other again. Small camp, small world, it'll happen." Ari said shrugging, remember when she blew up her little machine thing by accident and thus met Louie.

//Franklin grinned in response to Ari's angry face. He left Ari's comment untouched because he would've said the same thing anyway. He's not asking out anyone. If he had to ask out anyone he would ask out science or something. Though he likes Kendra more than science sometimes. Not all the time but sometimes.

He didn't really think that Ari would actually mention a girl. Well, a real girl. He guessed the girl sounded real enough but you know. Franklin is pretty skeptical. He just doesn't want some soul crushing vixen to come in and smash Ari to pieces. Yeah sure, Franklin could probably put his sister back together but he could miss some parts and he would just be left with an emotional sister with one eye or something scarier. "OH time will tell!"  Franklin teased, batting his eyelashes and speaking in a high pitched voice. "That sounds soooo romantic, Ari-pie!" He laughed hysterically, holding on to his sides. "What kind of name is Louie? Kind of sounds like a dogs name. 'Here Louie! Who's a good Louie!'" He was having too much fun with this. It's not all the time he's allowed to poke at Ari like she's being dissected. It's normally Franklin who is constantly getting poked. OH how the tables have turned.\\
"Oh shut up Frannie." She said snickering at him and she rolled her eyes a bit as he continued to talk and she gave him a look. "You have a strong need to be punched don't you? I will jump off this ladder and hurt you. If you really must know it's short for Eloise. Anyways Kendra sounds like a seahorse from pokemon or something, you can't talk to me about names." She said crossing her arms and frowning at Franklin.

//His smile quickly faded into a frown. He should've just laughed along with his sister about names of people, but...he doesn't know. You just can't talk about Kendra at all. She doesn't sound like a Pokémon. Her name sounds very nice thank you very much. It was very hypocritical of him to be honest, but he doesn't realize it.
Hey! he snapped at his sister. Franklin quickly covered his mouth, putting his hands on his crumb covered mouth. The teenager never snaps at his sister. Well he does, but it's normally in the morning and he's barely awake so that's a good reason for him to do that. But here in the afternoon he had no excuse for snapping like that. He instantly felt guilty. His face grew redder than when he talks about Kendra, Sorry.
Ari heard Franklin snap at her. Ari wasn't always used to Franklin snapping at her and she diverted her eyes down. Ari found it easy to have fun for the most part, but generally when people got mad Ari could feel a singe of hurt in her heart a bit. Her lip trembled a bit but she bit it hoping to stop it because the more it trembled the more tears threatened to pour out. Ari was secretly quite sensitive which stemmed from her insecurities a bit. Ari continued to work on the volcano being done with her sandwich already. She stayed silent as she knew if she spoke she'd cry and she refused to do that now. He apologized and she couldn't even utter a word yet. She wanted to say it was okay but she risked crying and she wasn't taking that risk.

//The guilt felt heavy in his heart. Franklin never had a sibling he could consider remotely close to. He was always the only child back home, and at camp he didn't really talk with his siblings. Ari appreciated Franklin's horrible humor, which no one really understands. But being an only child for a good chunk of his life made him numb to other people's feelings. He never thought that Ari would take it so seriously because he never had anyone to snap at.
"Oh Ari I'm so sorry. Franklin repeated his apology, bringing his voice down to a low whisper. "You know I didn't mean it." A part of him knew he didn't mean it. But another questioned why he snapped at her. He's a usually quiet person, snacking on pretzels and peanut butter and playing with his circuit cit. He just didn't like anyone saying something rude about Kendra. Not like that, like friend protection. Not boyfriend protection. \\

ooc//WOW GUESS WHO HASNT BEEN HERE IN OVER A MONTH ME ITS ME
---
Permissions in this forum:
You
cannot
reply to topics in this forum