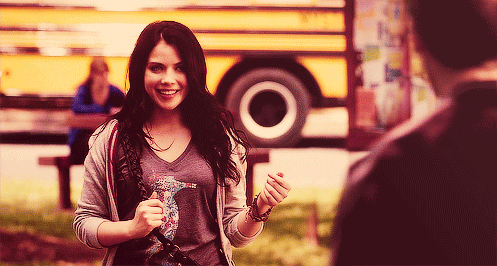 "Are You Scared Yet?"
The occasional demigod spends most of their day in classes, learning stupid things that won't get them anywhere in life. Emma, on the other hand, spends most of her time
avoiding
class and having fun. Adan often tells her that she would die one day when the camp gets attacked and she'll end up with a spear in her chest since she doesn't know how to ride a horse. Emma doesn't care though. By the time the camp gets attacked, she'd probably be in jail or hiding in someone's basement.
Her cabin was scheduled to have the arena today. That's why Emma was hiding in her cabin. It was a bad time to be in the cabins right now. It was noon. Emma was wrecking havoc today.
If anyone looked into her backpack, they would various spray paints, cloths, and other tools needed for graffiti. Emma loves to make the camp look beautiful with her art. So it wasn't uncommon for her to be sneaking out to the other cabins.
jude's on his way back to phobos cabin, backpack laden down with jameson, bud, and other varieties of whiskey, beer, and vodka. and that's not even including the packs of cigarettes he has in his pockets. of course, only the jameson is for him. the rest goes to trading with the rest of phobos cabin, and whatever other kids have the balls (and resources) to trade with them.

he's not in any hurry though (and who would dare hurry jude?), so he has time to smoke a cig and take the long way. this means that he has time to notice the splash of colour against the wall of the big house. exhaling, he holds the cig in the v of his index and middle fingers and gets closer for a better look.

there's a girl, painting the wall. he can't make sense of the painting, not yet.

"what the f*ck are you doing?" he asks her suddenly, voice flat.

the ruin of many a poor boy
© LOUIS!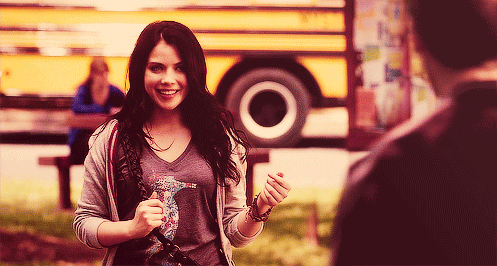 "Are You Scared Yet?"
The last time Emma had spray painted the Big House, she had almost gotten caught. One of her cabin mates thought it would have been funny to tell Chiron that they saw some suspicious looking person creeping around camp with bottles of paint. If Emma had finished than she did then she would have been in
big
trouble.
She had just started when she heard the footsteps. Someone was coming. Emma was about to make a mad dash when the person turned the corner. She sighed a breath of relief, it was only a camper. He didn't look like a goody-two shoes to her.
"What does it look like?" She motioned to her barely started project. So far, she only splashed some red on the dull and boring walls. "I'm obviously washing a dog."
he stares at the girl for a while before smirking and putting the cig back in his mouth, crossing his arms.

"that's a f*cking ugly dog," he says around the cigarette. "what kind of dog is red?"

this is the first instance of graffiti he's seen at camp, and he's curious to see how it'll turn out. "why don't you ask some apollo kid for help?" he asks, tone mean. "maybe it'd turn this eyesore into something worth looking at." it's not that he's itching for a fight, like he sometimes does - he wants to see this girl's reaction. normally if he'd confronted someone like he had, the kid would have gone bolting.

the ruin of many a poor boy
© LOUIS!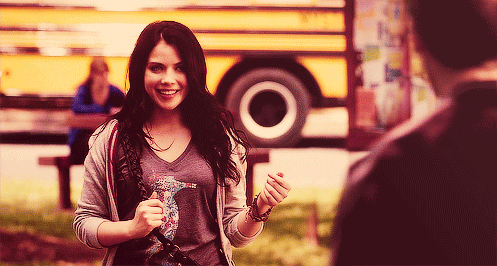 "Are You Scared Yet?"
"I'm guessing you've never seen a Kings Charles Cavalier before?" Emma didn't exactly have the best of childhoods but she at least knew that there was a dog that's fur is the color of burgundy. It's a weird looking dog but it technically had a reddish fur coat. So the boy was wrong and Emma was right. Big surprise there.
She did not appreciate this boy's tone though. Her eyebrow quirked up. He
was not
going to ridicule her art work. He probably doesn't have one artistic bone in his body. "Maybe while we're at it, why don't we go get a Aphrodite chick so she fix the eyesore that is your face." Emma replied snakily, switching the red out for the black. She made little box shapes over the red, letting the black paint drip for that special effect. After all, Emma is practically an expert at this. "Now can you leave? I'm trying to do something here."
he can't help himself - he snickers. to be fair, he'd set himself up for that one. tossing the cig out of his mouth, he drops his backpack on the ground.

if she hadn't told him to leave, he probably would have gone of his own volition. but she did, and now he drops to the ground, leaning against his backpack, smirking.

"by all means, continue, picasso," he drawls with a magnanimous sweep of his hand.

the ruin of many a poor boy
© LOUIS!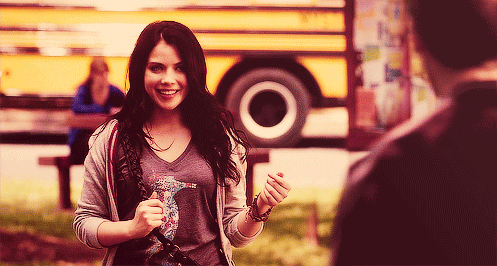 "Are You Scared Yet?"
He did not want to leave and that agitated Emma very much. She couldn't concrete with someone watching her, like an annoying little insect. She had tried that, for at least 5 minutes with the irritating guy watching her. If she was in a cartoon, a little tick mark would have appeared over her head. "Can you not sit there?" Emma turned to the boy. "If you want just come and help me. It's better than watching me like a creep."
---
Permissions in this forum:
You
cannot
reply to topics in this forum