Name: Lucas Stone
Gender: male
Mortal Parent: Lisa Stone - a news reporter that can se through the mist she has been secretly been looking for monsters at crime scenes, she does this to protect her son
God Parent: Pyriphlegethon -God of the infernal river of fire
Date of Birth: 1/23/2002
Place of Birth: Baltimore, Maryland, USA
Hometown/Last Residence: 207 Rabbit Drive, Baltimore, Maryland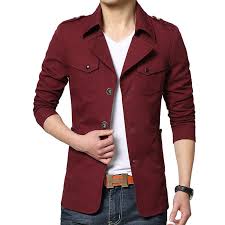 Body Type: thin but has a little muscle
Race/ethnicity: american with a twist of Irish
Accent: english
Skin Tone: light
Eye Color: brown
Hair Color: brown with a hint of red
Hair Length: medium with short sides
Height: 5" 4'
Weight: 112.0 lb
Weapon: a barbed stygian iron spear
Armor: CB cuirass
Pet(s): a hellhound pup named Mooch (25.59 inches long weighs 40 pounds) can't shadow travel
Skills/Talents: stealth, parkour, and sword fighting
Flaws: angers easy, cocky, boastful, he has a scar on his eye from a manticore attack, and an axe scar across his back from sparring, big nose
Strengths: his belief in himself and knowing he can do better
Weaknesses: anger management, kind of a rebel, Can be bossy
Likes: the dark
Dislikes: annoying people that don't go away
Fears: bugs
Personality: he thinks hes all that but he is still pretty chill unless he gets angry. He usually is hanging out outside. He stays by the campfire every night. He trains constantly, mainly with his spear. He also likes playing with his puppie.
Abilities: Fire resistant up to 350 F
Powers:
throw a orb of fire to hurt enemies about the size of a basketball but a little smaller - 2 posts to use 5 for cooldown
surround himself in a wreath of fire, similar to a suit of armor 3 inches thick - lasts 3 post - once per topic
burn paper and other small flammable stuff with a snap biggest is 3 feet x 3 feet x 3 feet - 1 post to use - 2 post cooldown
Social Status: jocks and monster hunters
Summer or Year Rounder: year rounder
Years at Camp: 2
Life Before Camp:
When i was a kid i would never fit in. My mom would constantly move around, intill she found my dad. I never knew him. My mom said he was handsome, funny, and a great cook. She loved him, but then, he left. She was heart broken. He just left me and my mom by ourselves. School was hard, i only got by because of my teacher, Mr. Ashleaf, i met him in fourth grade when i was 10. It turned out he wasn't a teacher. he was a satyr. Every time i thought i heard a screech or a growl he was there it happened about once a week, mainly hell hounds. he killed everything that tried to harm me, at first he didn't know what the were going after but after i had a up close experience with a hellhound, he knew i was a halfblood. Then he took me to a camp, Camp Half-Blood.
Role-playing Example:
The beast lunged from the darkness. I could see it clearly. It was a manticore, its claws gleamed and its tail waved as it lunged. I leaped backwards, then i struck my spear towards it. Its screech chilled me to the bone. It recoiled and pounced again. I couldn't stop him, he land on me, i was done for. I could barely see him. His horns we longer that before, his goat legs were still there. "Mr. Ashleaf was here, he will help me" I thought as he bashed the beast with his club. It was down in one blow. "Thanks" I said. he just nodded
Notes: