Francios had nothing better to do than to just sit outside in front of the Other Gods' cabin. He really hated that he was still in that gods forsaken place. Why wasn't there a cabin for minor love gods? Why wasn't there a cabin that was at least behind the Aphrodite cabin for her attendants? These are the questions that he needed answered.

The son of Eros sighed, knowing that soon enough a cabin pertaining to at least the attendants of Aphrodite would be built. But for now, he would be lounging in a lawn chair with a red fruity drink at his side and sunglasses on his face.
________________
Jedidiah|Lorne|Nasim|Salem|Heather|François|Javier|Cypress
Alex was walking back to their cabin with four books in their arms. Most of the books were quite thick, except for the one on top. The top one they weren't even planning to read. It was a book on military tactics. The child of Ares got it so they could act like they were reading that instead of the "less useful" fiction books Alex did plan to read.
Alex was getting close to the Ares cabin when they saw a male sitting in the courtyard. He looked about their age, maybe a little older. He was sitting outside the cabin which they knew as the "Other Gods" cabin. The child of Ares figured he didn't seem too intimidating. Plus they remembered the promise they made to themselves that they'd attempt to make new friends. They summoned their courage and walked towards the male. Alex, being quite awkward in social situations, wasn't sure what to say. So they decided to say the first thing that popped into their head, "Uh, hello there."
(OORP: Sorry I was in band and couldn't really do anything because flutes sit literally right in front of the conductor. Also my phone makes weird autocorrects I don't always catch so if you see one feel free to point it out)
OOC: You're totally fine don't worry about it!

BIC: Francios slowly opened one eye to look at a girl around his age. "Yes, hello." His French accented coated his words like honey. "I haven't seen you around camp before. What's your name?"
________________
Jedidiah|Lorne|Nasim|Salem|Heather|François|Javier|Cypress
Alex was surpassingly calmed after hearing his voice. It was charming and sweet. They tried not to show how relaxed it made them but it was still fairly obvious. They had a small smiled on their face as they said, "I'm Alexi- I mean Alex. Alex Todd." After six months of not going by the name they hated so they still weren't always used to saying Alex instead of Alexis. "What's your name?"
"I'm Francios Dibango." He answered with a grin. He looked them up and down before closing his eyes and leaning back in his seat. "What cabin?" He asked curiously. "Hebe?"
________________
Jedidiah|Lorne|Nasim|Salem|Heather|François|Javier|Cypress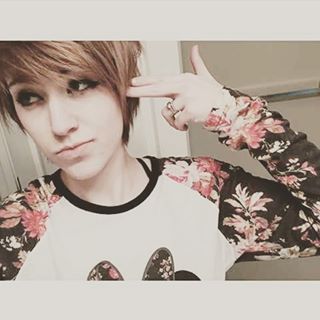 They smiled slightly at him, he seemed fairly kind. They were happy they decided to break through their awkwardness and talk to someone for once. But here was one of their least favourite parts. Saying who their father was met with disbelief. Their smile faltered slightly as they said, "I'm a child of Ares. What about you?" They wanted to change the subject as soon as possible. It wasn't like Ares was a bad dad. They just felt so different than their siblings.
---
Permissions in this forum:
You
cannot
reply to topics in this forum